4.) Immerse yourself in the Imagine Museum Contemporary Glass Museum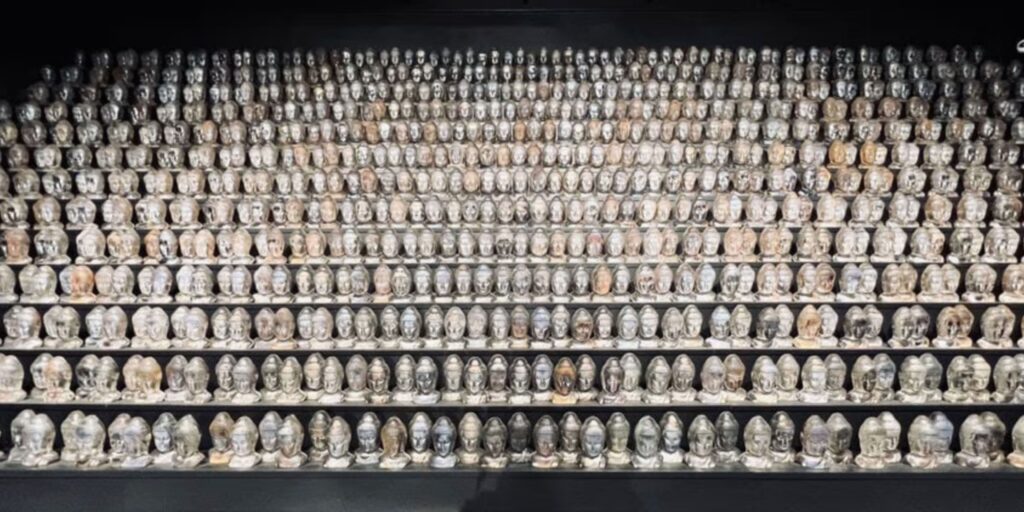 "The Imagine Museum, Saint Petersburg, Florida's glass museum, is far enough from The Looper—St. Pete's free trolley—that too many people will miss the visit. But it's worth an UBER to explore this modern fine art glass collection with pieces from across the globe," recommends travel writer Gail Clifford.
"From an intricately draped dress to the seascapes we've come to expect from Dale Chihuly, the museum offers a taste of history around the Studio Glass Movement, which started in the United States in the 1960s. Artist Harvey Littleton considered the 'Father of the Studio Glass Movement,' was inspired by glassmakers, especially those in Germany and Italy. But, instead of the industrial material used for drinking glasses and windows, he imagined more artistic and sculptural interpretations for glass," she says.
The Chihuly connection
"One of Harvey Littleton's early students was Dale Chihuly, whose glass exhibition in Tacoma, Washington, was my first immersive experience into the art form," tells Gail. "I had the opportunity to meet with Stacey Wittig during our press trip to Orlando and know of her commitment to spiritual matters. So when I saw this 1000 Buddha installation by Trish Duggan, the Imagine Museum's artist philanthropist founder, I thought of Stacey. This quote inspired Duggan's work:
'Though you can conquer 1,000 men in battle 1,000 times,
the one who conquers himself is the noblest victor of all.'
Buddha"