The Great Studio Glass Art Movement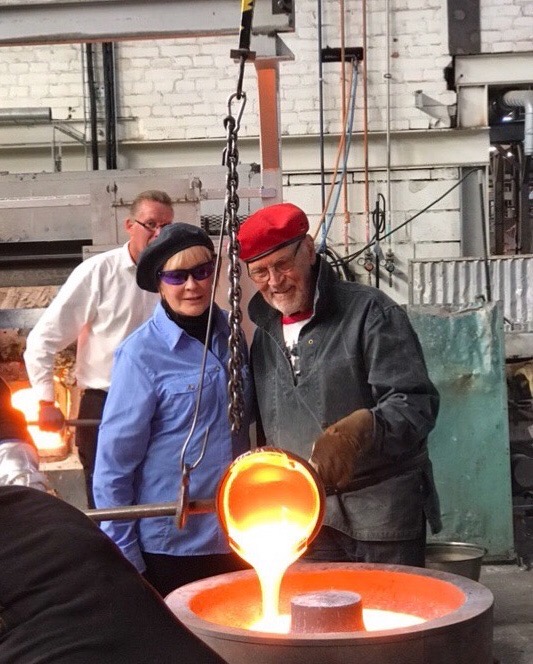 What is the great studio glass art movement?
Originally an American phenomenon, the Studio Glass movement spread quickly to Europe and the United Kingdom, Australia, and more recently, Asia. The studio movement differs from other 20th-century art glass movements in its emphasis on the artist as designer and maker, its focus on the making of one-of-a-kind objects, and its international character. It also is distinguished by the sharing of technical knowledge and ideas among artists and designers that, in industry, would not be possible. Trish Duggan has created collaborations alongside many talented glass artists such as Swedish glass artist Bertil Vallien, American artist Marlene Rose, along with many others.
Always dynamic and changing, glass can be fluid, soft, cold, hard, opaque, transparent, and more. In order to mold glass into its art form it must first be heated to between 2000 and 2400 degrees Fahrenheit. The three basic techniques for working with glass are blowing, casting, and lamp working.
The oldest, most traditional technique is glassblowing. It involves heating glass in a furnace, gathering molten glass on the end of a blowpipe and blowing a bubble of glass. The result can be as simple as a bottle or a Christmas tree ornament, or a complex sculpture.
Casting glass involves pouring molten glass into a mold, and allowing it to melt in a furnace. Glass can also be placed into the mold in solid pieces that melt in the furnace, conforming to the shape of the mold. Molds are also used also in glassblowing, especially when making production pieces, like bottles.
The lampwork (or flamework) technique involves heating pencil-thin glass canes and fusing them over an open flame using a torch, tweezers, and other small tools. The result is delicate and highly detailed.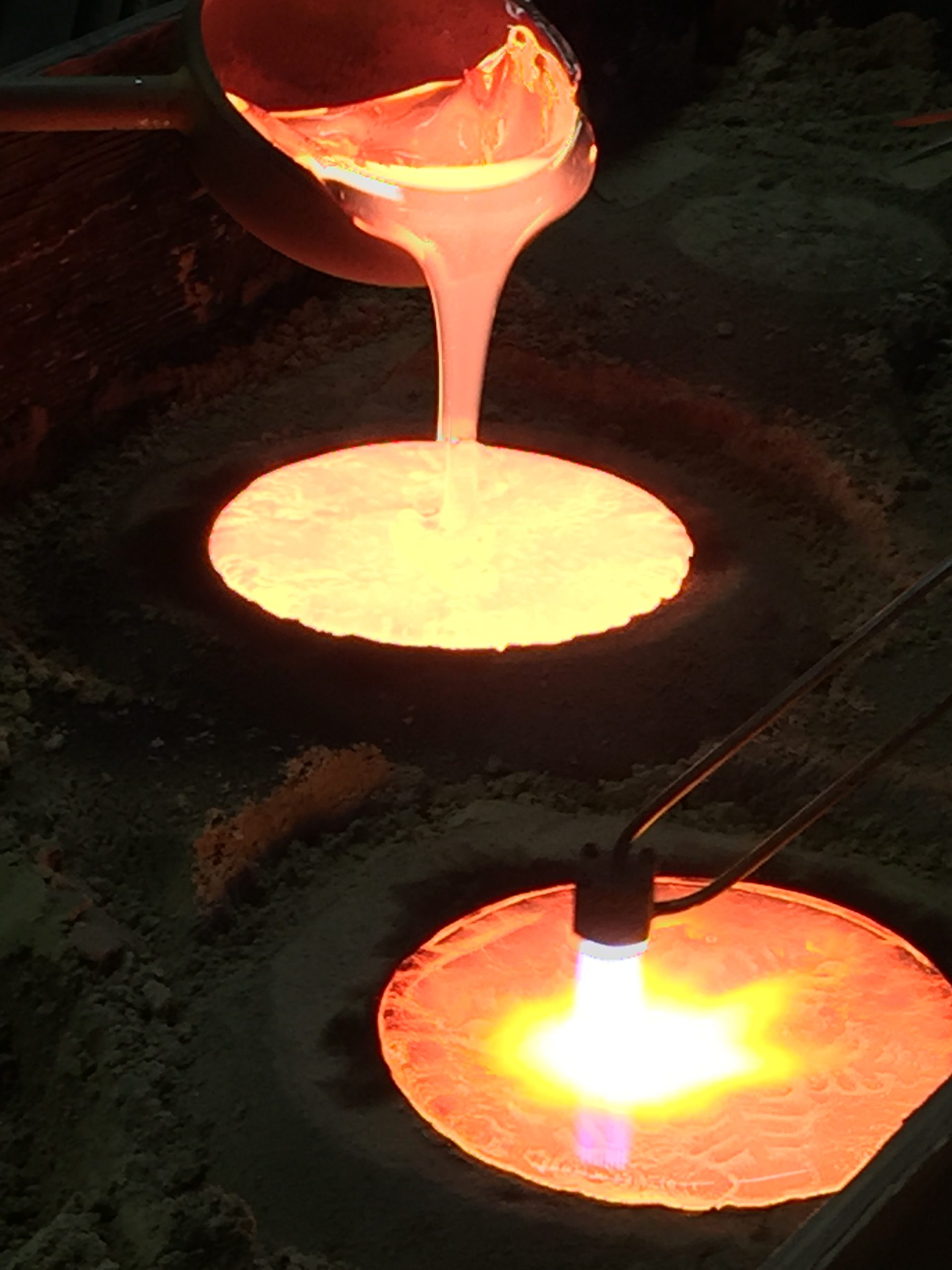 Glassmaking and a fascination with beautiful glass pieces, both functional and beautiful, can be traced to ancient Egyptian, Roman and other Mediterranean cultures. During the Renaissance, decorated glass was also of significance with Venice as the center for glass in the 1500s. From the many styles and techniques that became available, demand for ornamental glass gradually spread throughout northern Europe.
Fast forward to the 19th century. With the development of the Industrial Revolution, the small glass studio shop gradually disappeared. Glassmaking moved into large industrial settings with many workers and large amounts of raw materials for production. It was no longer seen so much as a form of fine but simply practical craft to produce objects of use.
In the early 1960s, all this changed when it was discovered that glass could be melted and annealed in small, studio furnaces. A single artist or a small group could design and produce artworks without the need for a large group of workers and great quantities of materials. It was during this time that ceramics Professor Harvey Littleton from the University of Wisconsin held a glassblowing workshop in a garage on the grounds of the Toledo Museum of Art in Toledo, Ohio in March of 1962.
Harvey Littleton's active encouragement and promotion of studio glass made it possible for glass programs to spring up at universities, art schools and summer programs across the country during the late '60s and '70s. From the '70s through the '80s the Studio Glass movement became an international phenomenon.